For more information and/or an appointment, please call Cindy Jayson at 714-771-0871 or e-mail at cindyj21@att.net.  Or contact the Church Office.
Love bears all things, believes all things, hopes all things, endures all things.
Love never ends.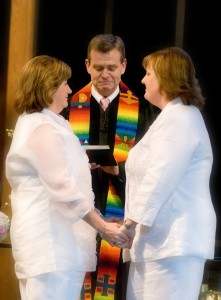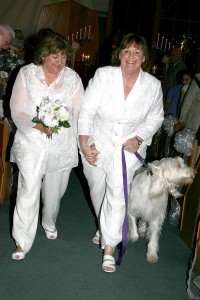 We at the Church of the Foothills celebrate with you in the joy of your coming wedding. A wedding ceremony is a time honored, religious service and should be a joyful, worshipful experience.
Our lovely sanctuary is a beautiful site for a wedding. To help assure that your day is special, our wedding coordinators will work with you to assist you with the details of the sanctuary decorations, the music, the wedding party, and of course the service itself. Recommended by leading restaurants in the area, our church is conveniently located and our wedding package is reasonably priced.
For more information and/or an appointment, please call Cindy Jayson at 714-771-0871 or e-mail at cindyj21@att.net