Calling all members, friends, supporters and those who just love Church of the Foothills. Sunday, September 11 is our designated time to rally back after summer breaks.
Schools are back to work and so must we. Not that we ever totally stopped over the summer months, but we were more likely to be absent, or to miss one another. How good it will be to reconnect, hear the choir again, and restart our classes. To entice your participation, Hospitality Ministry will grill dogs and burgers, meat and otherwise, and Christian Education will top it off with ice cream! Didn't Jesus say that when the divine realm arrives, it will be a banquet? So party on, it's our spiritual right and responsibility.
Then down to business. Our main mission as a congregation is to live and invite others to embrace a healthier spirituality known as progressive Christianity. This is our contribution to the ongoing work of transforming the world to the vision of Jesus and other spiritual geniuses.
To that end, I am offering the "Life and Times of Jesus" class I teach at Orange Coast College on Thursday nights, here at the church. There is no charge, and no college credit is received, and any donations go for future sabbatical travels. Please tell others who may need a new paradigm for spiritual practice.
We also host Family Promise ministry to homeless families in transition twice this fall, the first September 25 to October 2. The reigns of leadership for FP in our church are in the hands of Jack Provencio. Jack has done such an outstanding job this year that Family Promise is honoring him as Volunteer of the Year at their Annual Gala September 24 (see details inside Footprints). Let's have great representation from our church to support both FP and Jack!
Finally, Inquirers Classes start Sept. 25 for newcomers and anyone interested in knowing more about our church and progressive Christianity. We are blessed with many visitors and seekers curious of our brand of progressive faith. Be sure to reach out to the newcomers, but first, let's get reacquainted ourselves.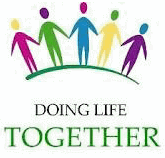 Peace and Light,
~Pastor Mike