Earlier this year, our staff, Cabinet and congregation all affirmed that our two top priorities going forward are promoting progressive Christianity and our church, and to transform the church to meet the needs of younger generations. Last month I wrote about priority 1. Now a word about priority 2.
Fall Rally Day, September 11, was a great success. After summer months when so many were away, we regrouped, affirmed our covenant with each other, welcomed the choir back, and started a new year of education ministry for youth and adults alike. We also had a cookout and ice cream social. Of particular joy on that day was seeing all the families with children and youth.
Several days after Rally Day, Denise Mac-Lean sent me an email with a request to share some information with Cabinet and other church leaders (she also gave me permission to share it here as well). She relat-ed that during the cookout on Rally Day, some of the parents of young children had discussed the challenge of an early 9:15 AM start time for our worship services.
Our younger families love our church and travel many miles in some cases to attend our unique and special progressive brand of spiritual community. However, getting their families here by 9:15 AM on a Sunday morning is difficult. Therefore, they requested that we consider a later start time for worship. As she stated, "Ideally, 10 AM would be perfect, but even 9:30/45 could make a difference. We have tried a lot of different things to grow ChOTF but a later time could be key."
The Cabinet discussed this request and decided to bring it to the church for discussion and possible vote at the congregational meeting October 23rd. We have tinkered with the start time of worship before: 9 AM to 9:30 to our current 9:15 AM, but could never consider a 9:45 or 10 AM start due to John Douglas' commitment to play organ at another church by 11 AM. However, John no longer plays for the other church, so we are free to deliberate the start time for our worship service again.
Whatever time we set for worship is not going to fit everyone's schedule or preference. As a matter of compromise, and considering our overall Sunday schedule, I've suggested a 9:45 AM start, but any final decision belongs to the church. So, please show up October 23rd and help us decide.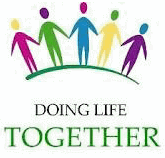 Thanks 
~Pastor Mike