So much to be thankful for in our church this November. Eight new adult members added to our congregation, along with their children and youth, make us stronger and more diverse.  Please acquaint yourself to them. Their picture and names are in this edition of the Footprints.
Visitors in our services each week give us opportunity to meet new folks and welcome them to our progressive Christian movement. Introduce yourself, invite them to fellowship time, share with them your passion for our church ministries. Find out what has attracted them to us and help facilitate their growth and participation.
After deliberations in the congregational way at our October 30 fall meeting, the decision was made to begin worship at 9:45 AM starting Sunday, January 1. A new start time at the start of a New Year! Many families with children say it will make attendance on Sundays easier and more desirable. I hope so. We will access affects of the time change at our Spring meeting and make any adjustments if needed.
We also voted to amend the church By-Laws to allow for more flexibility in scheduling our fall and spring congregational meetings. Our Fall meeting is primarily for the purpose of adopting a budget for the coming year in order to fund all our ministries, ministers and missions. In the past, the Finance Ministry has proposed a budget to the Cabinet and then the church in October. Now it will be in November or even early December, giving Finance Ministry more time to accurately access our income and expenses for the year. Stay tuned, there's more to come soon.
As we enter the holiday season of Thanksgiving, Advent and Christmas, we ask all members and friends of Church of the Foothills who are behind in annual pledges to please catch up, if possible, before the end of the year.
We all so enjoy the activities, facilities, ministries, energy and fellowship of our spiritual community, and being part of such a unique and progressive Christian church, but we also need to fund it too to keep us healthy. Any additional gifts beyond pledges are appreciated as well. And many thanks to all who give time and talents to fundraisers like the pumpkin patch and Boutique.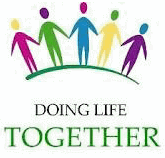 Thanks for such generosity.
~Pastor Mike