As we enter the Advent, Christmas, and New Year segment of our lives, many are still wondering what the future holds post-election. I would remind everyone that Jesus Christ, the foundation of our faith, was born in a land and time of great turmoil. A paranoid king more interested in wealth and power than justice, along with an Empire of privilege for those at the top, threatened to deny a divine kingdom of peace for all. Yet, Jesus would grow up to challenge conventional wisdom and offer an alternative vision of life. It has never been easy to stand or work for inclusion, progressiveness, compassion, enlightenment or faith. Whatever may come as a result of recent elections, our call and commitment must be to continued faithfulness to the gospel of Jesus.
As progressive Christians, we are fortunate to live in California. Some of us have lived in or visited other parts of the country that are much less diverse, open-minded, and accepting of marriage equality, Muslims or immigrants. The question for us is how do we reach out to those who do not share our values?
How do we lessen fears and increase love and acceptance? As a Global Ministry church we do a good job of building partnerships around the world from the West Bank to Cuba, from Nicaragua and Mexico to Japan. So how do we build bridges of understanding and cooperation with many of our own fellow Americans who are much more conservative in faith? How do we show empathy for their struggles, worries and hopes? We must face these challenges creatively and courageously. Let this be our New Year's resolution.
Back here at home, the end-of-the-year holiday season affords us many chances to enjoy fellowship. What a special place Church of the Foothills is, an oasis of progressive faith, open and affirming, creative worship, cutting edge education, healthy relationships, care for the Earth, freedom of thought, fun and laughter, concern for peace and justice. COF is special because you our folks are special. Thank you so much for being who you are, and for allowing me to be your pastor.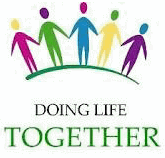 Merry Christmas, Happy New Year.
~Pastor Mike