In the parable of the 10 lepers found in the gospel of Luke, Jesus emphasized the importance of showing appreciation and saying thank you. I very much take this teaching to heart and so wish to say thank you first to the Christian Education committee for all their hard work and for the kind words and lovely flowers I received on Teacher Appreciation Sunday. You are all a great group of people and I love working with you all.
I also want to say thank to my Church of the Foothill's family for all the support you have given my ministry. It is a great pleasure to serve this church and I look forward to continuing
to grow with you.
Need for Love
In 1st Corinthians 13 the Apostle Paul writes, "In life three things remain faith hope and love; and the greatest of these is love." In light of yet another senseless tragedy in our world I feel we need to live these words by striving to be "vessels of love." In our Junior High Sunday School class we have encouraged the group to look for opportunities to practice "random acts
of helpfulness." These acts are based in love and motivated by the genuine desire to help people in need. We have heard some wonderful stories of how our young people have reached out and
touched someone's life.
Love is stronger than hate and I invite us all to help bring more love into our world by practicing "random acts of helpfulness."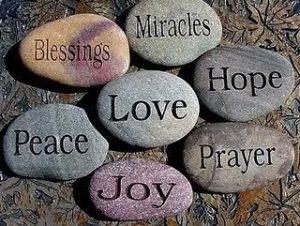 Blessings,
Pastor Kel