Outdoor Worship Service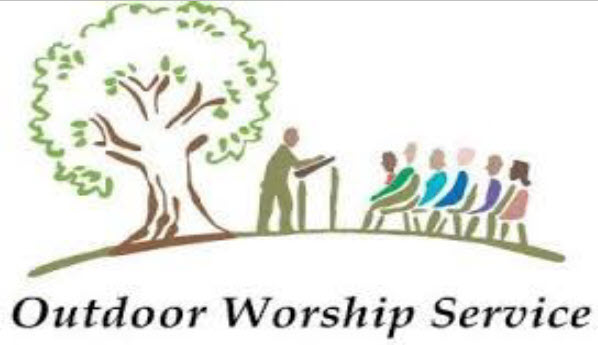 As the State begins to slowly reopen, the question of having an outdoor worship service was raised to Cabinet and a committee to explore the question was formed. The committee created the following proposal and presented it to the Cabinet in June.
When the church can meet all State and CDC requirements the committee is suggesting hosting an outdoor service sometime in August. The service will be held on a Sunday morning from 9:15 am – 10:15 am, to avoid high temperatures, and there will not be fellowship time afterward. It will be held in the courtyard and the attendance will not exceed 50 people including the morning worship team.
All worshipers will be asked to :
 Be mindful of attending only if they are in good health
 Temperatures will be taken upon arrival, above 100.4° will regretfully and out of abundance of caution, be unable to attend
 Masks must be worn
 Physical distancing will be maintained
 Online reservations must be made
 Worshipers need to bring their own chairs
 Childcare will not be provided
 Bathrooms will not be available during the service
 Worshipers are invited to bring their own drinks, but food will not be allowed on the cam-pus
The Cabinet approved the proposal and will be reviewing the possibility of having an August service during their July meeting. If you would be interested in attending or assisting with an outdoor worship service please contact Pastor Kel or the church office.