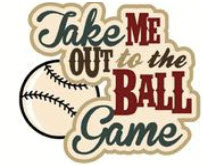 Take Me Out to the Ball Game will be held at Angel Stadium of Anaheim
---
Location:
Angel Stadium of Anaheim
---
Date:
Sun 07/17/16
---
Time:
12:35 PM
---
Price:
see Jennifer Surges
Take Me Out to the Ball Game
Foothills Fellowship is planning an afternoon at the 'ball game." We are purchasing 20 tickets to the Angel's baseball game for Sunday July 17th at 12:35pm. They will be play-ing the Chicago White Socks and the seats will be in the shade.
If you are interested in going please see Jennifer Surges.
There are no posts to display. Try using the search.
Event Categories
---
Event Archives